Popis

DMC-G80HA
LUMIX G80
Fotoaparát G80 obsahuje najnovšiu technológiu duálnej stabilizácie obrazu a najmodernejšie funkcie rozlíšenia 4K v tele a súprave objektívu, ktoré sú odolné voči vplyvom počasia a poskytujú maximálnu flexibilitu.
Jeden na dobrodružstvo
Keď vás životné dobrodružstvá zavedú na zaujímavé miesta, potrebujete fotoaparát, ktorý s vami udrží krok. Fotograf Mitchell Kanashkevich si na svoju nedávnu cestu do Rumunska vybral fotoaparát LUMIX G80. Je ideálny na snímanie v exteriéri a duálny stabilizátor obrazu pomáha zhotovovať ostrejšie a čistejšie snímky v náročných alebo rýchlo sa pohybujúcich prostrediach. Kompaktné telo a súprava objektívu odolné voči vplyvom počasia umožňujú obrovskú flexibilitu, kamkoľvek sa na svojom výlete dostanete.
Realistické detaily
16-megapixlový digitálny snímač Live MOS modelu G80 bez antialiasingového filtra vám na cestách pomôže zachytiť ostrejšie snímky s väčším množstvom detailov.
Už žiadne rozmazané snímky
Život nie je statický, aby ste ho mohli ľahko zachytiť. Preto fotoaparát LUMIX G80 obsahuje 5-osový stabilizátor obrazu Dual I.S. 2*¹, ktorý kombináciou stabilizácie tela a objektívu umožňuje dosiahnuť silnejšiu korekciu chvenia rúk až po úroveň 5 clonových čísel*². 5-osová stabilizácia funguje pri širokouhlom fotografovaní, fotografovaní pomocou teleobjektívu aj pri nahrávaní videosekvencií vrátane videa s rozlíšením 4K. *1 Stabilizátor obrazu Dual I.S. 2 je k dispozícii po inovácii firmvéru objektívu.*2 Na základe normy asociácie CIPA [smer vybočenia/sklonu: zaostrovacia vzdialenosť f = 50 – 140 mm (ekvivalent 35 mm filmového fotoaparátu f = 100 – 280 mm) pri používaní objektívu H-FS14140.]
Snímate to, čo vidíte
Živý hľadáčik fotoaparátu LUMIX G80 s 0,74-násobným pomerom zväčšenia (ekvivalent 35 mm fotoaparátu) poskytuje slobodu pri komponovaní záberu a zachytávaní všetkého, čo vidíte. Okrem toho má vysoké rozlíšenie 2 360 000 bodov a približne 100 % podanie farieb, takže obraz v hľadáčiku je mimoriadne jasný za každých podmienok.
Už nikdy nepremeškajte dokonalý záber
Funkcia 4K PHOTO fotoaparátu LUMIX G80 umožňuje zachytiť dokonalý okamih tak, že vo fotoaparáte vyberiete snímku z videosekvencie (zhotovenej rýchlosťou 30 sním./s) a uložíte ju ako samostatnú snímku s vysokým rozlíšením. Stačí nasnímať, vybrať a uložiť, aby vám prchavé okamihy neunikli v žiadnom ohľade.
Vaše dobrodružstvá nikdy nevyzerali lepšie
Vďaka videu najvyššej kvality s rozlíšením 4K vám fotoaparát LUMIX G80 umožní nahrávať každú zákrutu na vašej ceste s rozlíšením až 4-násobne vyšším v porovnaní s rozlíšením Full HD. Viac detailov a čistejší obraz znamená, že si spätne budete môcť pozrieť viac spomienok v dokonalej kvalite.
Fotografujte hneď, zaostrite neskôr
Vychutnajte si kreatívnu slobodu pri rozhodovaní, na čo chcete zaostriť. Funkcia Post Focus vám dáva možnosť skontrolovať obraz a dotknúť sa časti, na ktorú chcete zaostriť, a to aj po nasnímaní. Vďaka novej funkcii Focus Stacking navyše môžete na tej istej snímke jednoducho vybrať niekoľko zaostrovacích bodov. Jednoduché, úchvatné a pokope v jednom tele – to je LUMIX G80.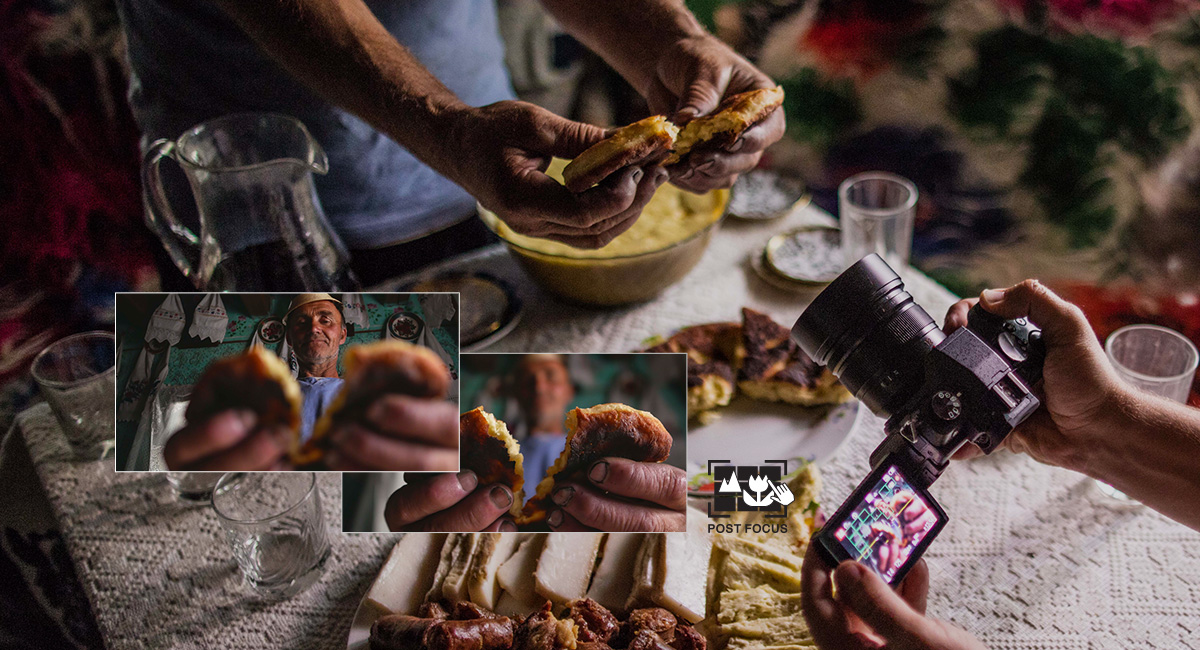 Utesnené telo a konštrukcia objektívu na akékoľvek dobrodružstvo
Telo a súprava objektívu fotoaparátu LUMIX G80 sú odolné voči striekajúcej vode a prachu a dostatočne robustné, aby zvládli aj najnáročnejšie prostredia. Najnovšie funkcie sú vtesnané do kompaktnej a mobilnej konštrukcie, ktorá poskytuje flexibilitu a slobodu na nikdy nekončiaci prieskum.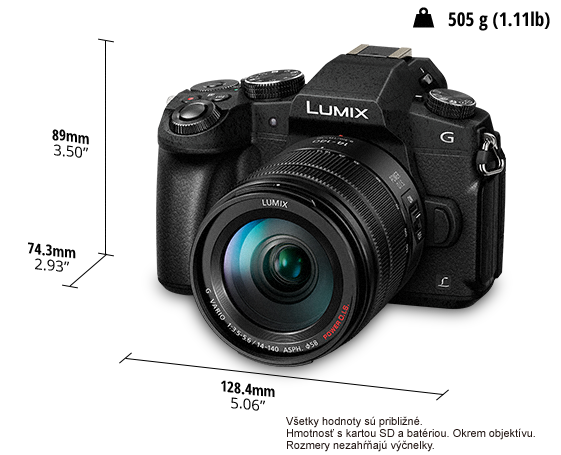 5-osový stabilizátor obrazu Dual I.S. 2 Stabilizácia obrazu
Odolnosť voči prachu a striekajúcej vode Predný rám zo zliatiny horčíka
4K PHOTO 4K Video, Post Focus, Focus Stacking